Gate access to
Notion using
NFTs
Easily manage access to all your collaboration tools for your community. Your community deserves the tools that actually work.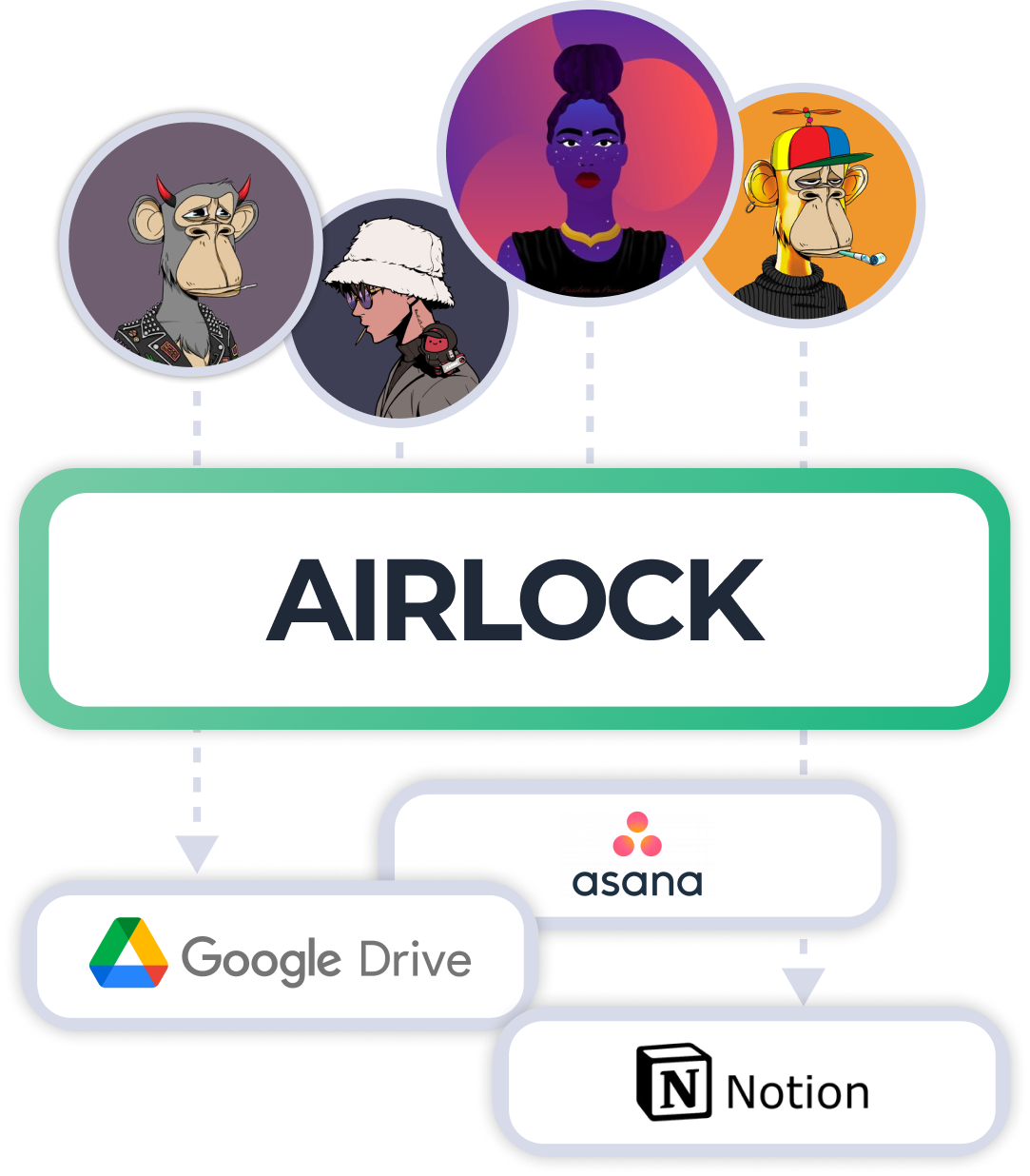 Supporters


Supercluster Airlock is an
access management platform for your community

. It integrates web3 primitives with traditional web2 tooling into a simple platform where effective collaboration becomes a reality.
Easily manage your
anonymous teams

and

cohorts
Define your access requirements using web3 and web2 engagement primitives.
Your community members will automatically get access to your tools.
No more doxxing.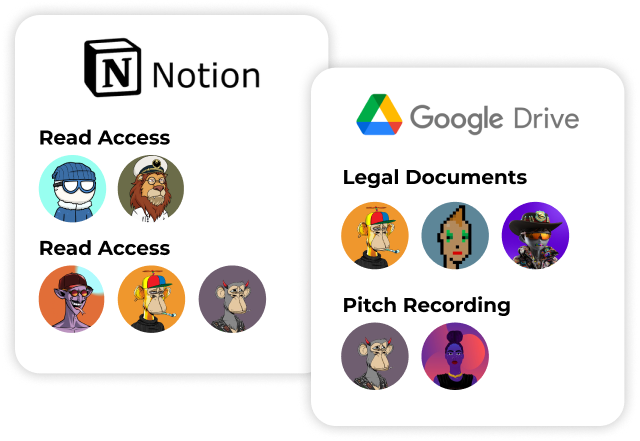 Define

and

automate

your community's access requirements
Once your access requirements are defined, access is automatically enforced by Airlock.
As users engage more, they will automatically gain access to additional tooling, defined by your team.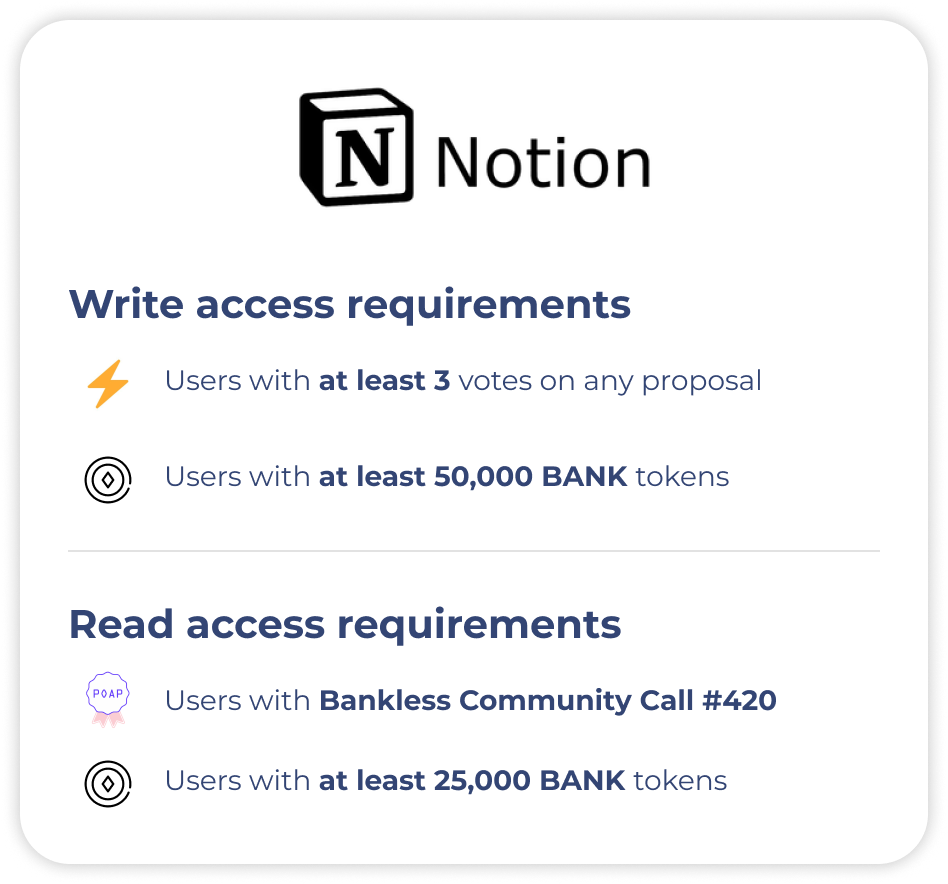 Onboard

your new contributors to all your tools, at once.
Integrate all the tools that your community or team uses.
When a new contributor joins, they'll be able to easily see and access all the tools they need to get started.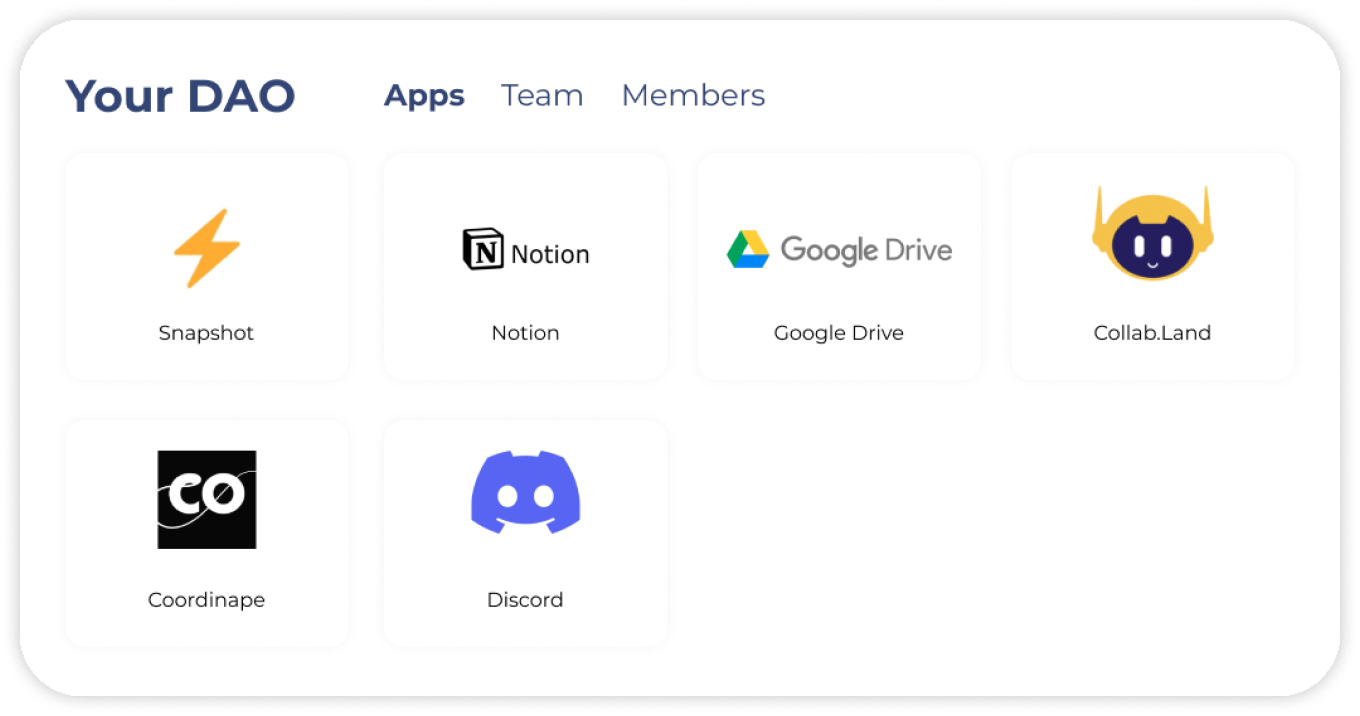 "We're constantly struggling with getting file access shared anonymously through web2 apps... We spend an incredible amount of time trying to manage those platforms.

The access control features from Supercluster would save our team at least 10 hours a week… Stoked that this giant issue is now being solved."
OrnellaWeb3, BanklessDAO
We've built an access management platform based on engagement, not identity.

So your community can focus on

building

.
Get early access